NEWS
AUGUST 03, 2004: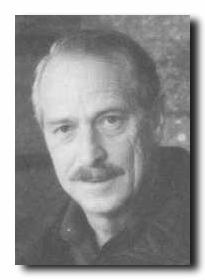 BLACK SERPENT -- set in Northern California, and opens with a scene showing blood-thirsty pirates taking over a fortune in gold that's being transported by coastwise schooner (from mines farther up the coast) to San Francisco. The bad guys are renegade Indians, Russians, Mexicanos and whites (all true), members of a bloodthirsty and terror- instilling group called Sociedad Serpientes.
The explosive new thriller by the author of Black Canyon, Desert Fury, Final Thunder, and Black Wolf! Tom Wilson has been called "every bit as good as Coonts, Brown, and Clancy" by USAF Colonel Glenn Davis. Now he's back with a harrowing novel featuring pilot and operative Link Anderson...
"My first 3 titles (1991 to 1994) were flying war novels, all now out of print. My editor moved to Penguin, and I did the same, and also changed to writing adventure thrillers."
Author Tom "Bear" Wilson is the real thing--a highly decorated Air Force officer who's accrued 3,000 flying hours, primarily in fighters
Tom Wilson's Vietnam Trilogy: Termite Hill, Lucky's Bridge, and Tango Uniform is currently out of print. If requested, Amazon.Com will attempt to locate these books through their extensive used books network.
We hope through the links at this site to Amazon.Com and the order pages for these books to generate enough interest in printing anOther edition of this exciting trilogy. Please show your support by entering a used book request through the links provided below.